Find schools and get information on the program that's right for you.

Powered by Campus Explorer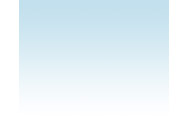 Martha Rogers
Dr. Martha Rogers was an outstanding nursing theorist who was born on the 94th anniversary of Florence Nightingale's birth and shared many of the same personality characteristics and ideas about the practice of nursing. Like Nightingale, she never married and devoted her life to nursing. She developed the Theory of Unitary Human Beings that was published in 1970 as An Introduction to the Theoretical Basis of Nursing.
Early Life
Named after her paternal grandmother, Dr. Rogers was born as Martha Elizabeth Rogers in Dallas, Texas, on May 12, 1914. She was the first child of Bruce and Lucy Keener Rogers. The family moved back to their home state of Tennessee before she was a year old, and as the eldest of four children, she was raised in a family that valued education. The first child and grandchild, she received all of the attention from nearby aunts, uncles and maternal grandparents. From the time she was small, she loved books and learning and that love was encouraged by her parents. At the age of three, she was going to story time at the library. She found kindergarten very exciting and by the fourth grade, she had read every book in the school library. She was allowed to check out eight books at a time from the public library and went through the books shelf by shelf. By the age of ten, she knew the Greek alphabet and by the sixth grade, had read all 20 volumes of The Child's Book of Knowledge and had started reading the Encyclopedia Britannica. When she was in her senior year of high school, she had taken all of the math courses that were offered and was taking a college level algebra course in which she was the only female in the class.



Education and Career
Rogers never was able to explain her choice of nursing as a career. She wanted to do something that would contribute to the welfare of others but was undecided as to what that might be. Both law and medicine interested her, so she chose medicine with a coin toss. After two years of studying pre-med science at the University of Tennessee, she left because of the feeling that medicine was an unsuitable career for a woman. A friend was entering the Knoxville School of Nursing, so Rogers decided to go with her. Her parents were just as unhappy with that decision as they were with her decision to go into medicine. There were 25 students in Rogers's class, and she described the training as miserable and like being in the Army in pre-Nightingale days. She almost left but said that she could not think of anything else to do, so she stayed. At that time, she also observed poor, working-class people who did not seem to have any enjoyment in life and felt that nursing held a key to helping people. She contributed to her nursing school by establishing a library, and in spite of her feelings about the training, enjoyed working with patients. Rogers completed nursing school in 1936 with a diploma in nursing, but her family thought she should have a college degree. For that reason, she entered George Peabody College in Nashville and earned a Bachelor of Science degree in public health nursing in 1937. After graduation, she worked as a public health nurse for the Children's Fund of Michigan for two years. In addition to making home visits, she was responsible for planning and teaching health programs. She later said that she went to Michigan because she wanted to see the world and enjoyed her time there. In 1939, Rogers decided to return to school because she felt she did not know enough. She sold her car to pay expenses and entered the master's program at Columbia Teacher's College in New York. While completing her work, she worked for the Visiting Nurse Association in Hartford, Connecticut, for five years. She was an assistant supervisor, the assistant Director of Education and the acting Director of Education before she left. Her work there convinced her that nurses should have baccalaureate degrees or more. She described public health nursing as an autonomous profession responsible for its own acts. She said that accountability to another profession would endanger that position. After receiving a Master of Arts degree in 1945, Rogers accepted a position as Executive Director of the Visiting Nurse Service in Phoenix, Arizona, and thought that she may have been the first nurse in Arizona to have a master's degree. She built up the nursing service in the six years she was there and only left to return to school at Johns Hopkins University in Baltimore, Maryland, the top public health program in the United States. She received her second master's degree, a Master in Public Health (MPH) in 1952 and then entered the doctorate program, earning a Doctor of Science (ScD) in 1954. Except for a year as a visiting lecturer at Catholic University in Washington, D.C., she was a full-time student during those years. She was grateful for the time to devote to her studies and enjoyed the interactions and discussions with other students. Immediately after graduating from Johns Hopkins, Dr. Rogers was hired as professor and head of the Division of Nursing at New York University. She opposed curricula that was based on the model of medicine and instituted many changes. While there, she established a five-year science degree program and recommended that all nursing faculty have doctorate degrees. During these years, she developed her nursing theory, publishing self-described embryonic versions in 1961 and 1964 and the completed version in 1970. She remained at New York University until her retirement in 1975 and was named Professor Emeritus in 1979.
Honors,Awards and Later Years
Throughout her career, Dr. Rogers received eight honorary doctorate degrees. She was an active member of many professional organizations and received many professional awards including the New York State Nurses Association (NYSNA) Nursing Education Award. In 1996, she was inducted posthumously into the American Nurses Association Hall of Fame. In her later years, Dr. Rogers moved back to Arizona but remained active until her last days. She lectured around the world about the Science of Unitary Beings, worked to improve her theory and continued to help expand the nursing program at New York University. Remembered as a colorful, warm, witty and passionate person who was an inspiring leader, she died on March 13, 1994, and is buried in Knoxville, Tennessee.
Publications related to Dr. Martha Rogers
YouTube has several short videos of Dr. Rogers that demonstrate her active mind and her passion and commitment to her work, even in her later years.