Find schools and get information on the program that's right for you.

Powered by Campus Explorer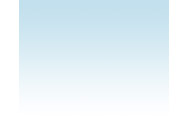 Katharine Kolcaba
Dr. Katharine Kolcaba is a nursing theorist who developed the Comfort Theory in the 1990s. It is a mid-range nursing theory that she is still researching and refining today.
Personal Life
Dr. Kolcaba was born as Katharine Arnold on December 28, 1944, in Cleveland, Ohio. After graduating from Mayfield High School, Mayfield Heights, Ohio, in 1962, she entered St. Luke's Hospital School of Nursing in Cleveland, Ohio, and graduated with a diploma in nursing in 1965.




After a long career, Dr. Kolcaba retired from full-time teaching in 2007 but is still a part-time professor at the University of Akron, Ohio, and works with researchers and students on the website that she has created. Her volunteer activities include Elderlife, an outreach network for older people in her area. She also developed and is active in a parish nursing service that serves elders in the community. The American Nurses Association (ANA) and the Honor Society of Nursing, Sigma Theta Tau also benefit from her involvement. She is an advocate of healthy aging and walks and works out every day. In her free time, she enjoys gardening and photography. She and her husband, Dr. Raymond J. Kolcaba, have two daughters and eight grandchildren.
Career and Advanced Education
From 1965 to 1976, Kolcaba worked as a staff nurse in medical-surgical nursing at St. Luke's Hospital in Cleveland. From there, she moved to Clayton, Missouri, and worked as a staff nurse at Clayton House Nursing Home from 1976 to 1978. Her next job was with the Cardinal Ritter Institute in St Louis, Missouri, where she was a home nursing staff nurse in 1978 and 1979. Moving back to Ohio, she worked from 1981 to 1983 as a staff nurse at Sunny Acres Hospital in Warrensville Town. From 1984 to 1987, she worked at Cogswell Hall in Cleveland as a health maintenance and exercise instructor for elderly residents and also as head nurse of the dementia unit of the Margaret Wagner House in Cleveland Heights, Ohio. In 1987, Kolcaba earned a Master of Science in Nursing (MSN) from Frances Paine Bolton School of Nursing at Case Western Reserve University in Cleveland. Following that, she became an associate professor at the University of Akron College of Nursing while continuing to work as a faculty practice staff nurse at Margaret Wagner House until 1991. From 1991 until 1995, in addition to her teaching responsibilities, she also worked as a PRN nurse in the Acute Care for the Elderly (ACE) unit at the University Hospital of Cleveland. She became a part-time case manager for Eldercare Coordinators in 1995, a position that she still holds. In 1997, she received a PhD in Nursing from Frances Paine Bolton School of Nursing and achieved graduate faculty status at the University of Akron. Since retiring from full-time teaching in 2007, she continues to teach part-time at Akron and is an adjunct professor in the Doctor of Nursing (DNP) program at Ursuline College in Cleveland.
Honors and Awards
Throughout her career, Dr. Kolcaba has received an extraordinary number of honors and awards. In 1987, she received the Cushing Robb Prize for outstanding performance in a master's degree program. Since 1994, she has been included in the Who's Who in American Nursing. She has received numerous prestigious research awards and also Mary Hanna Journalism Awards. In 2007, she was presented with the Distinguished Alumni Award from the Cleveland General and St. Luke's Nurses' Alumni Association and in 2008, was given the President's Award from Case Western Reserve University.
Nursing Theory
Dr. Kolcaba began developing her Comfort Theory in 1991 and published A Taxonomic Structure for the Concept Comfort in the Journal of Nursing Scholarship. It classified the types of comfort and the context in which it occurs. That same year, she and her husband, a philosophy professor, wrote An Analysis of the Concept of Comfort. Several publications refused to publish it because they felt that it was too scholarly and difficult to understand, but the Journal of Advanced Nursing published it in 1991. The work drew from nursing history and how comfort was defined by Florence Nightingale, Bertha Harmer, Minnie Goodnow, Ida Jean Orlando and Jean Watson. After more research and development, she published the Evolution of the Mid-Range Theory of Comfort for Outcomes Research in Nursing Outlook, 2001. This is a comprehensive guide of the evolution of the theory and the way it can be tested and adapted to various aspects of health care. In 1997, she created the website, http://www.thecomfortline.com, in which she freely shares a wealth of information about the Comfort Theory. The name of the website was derived from a chart that measures levels of comfort in children. A vertical line is drawn and the children rate their comfort levels from low to high.
Publications related to Katharine Kolcaba
Comfort Theory and Practice: A Vision for Holistic Health Care and Research
Kolcaba, K. Documenting our Stories: Telling our Story, American Nurse Today, 2009
Kolcaba, K., Tilton, C. and Drouin, C. Comfort Theory: A Unifying Framework to Enhance the Practice Environment, Journal of Nursing Administration, 2006
Kolcaba, K., and DiMarco, M. A. Comfort Theory and its Application to Pediatric Nursing,Pediatric Nursing, 2005
Kolcaba, K. Comfort as Process and Product, Merged in Holistic Nursing Art, Journal of Holistic Nursing, 1995
Kolcaba, K., and Wykle, M. Health Promotion in Long-Term Care Facilities, Geriatric Nursing, 1994
Kolcaba, K and Steiner, R. Empirical Evidence for the Nature of Holistic Comfort, Journal of Holistic Nursing, 2000