Find schools and get information on the program that's right for you.

Powered by Campus Explorer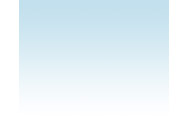 Faye Abdellah
Dr. Faye Abdellah, one of the leading nursing theorists and a pioneer in nursing research, created a revolutionary nursing theory that helped transform nursing care and education. Her more than 150 published works are valuable resources in the world of nursing.
Early Life
Faye Glenn Abdellah is a first generation American who was born in New York City on March 13, 1919. Her parents, Namadi Ben and Margaret Abdellah, emigrated from Algeria and Scotland and met in the United States. Her father was a chef and restaurant owner, and her mother was a homemaker who cared for Faye and her older brother, Hamadi. Later, the family moved to Lakehurst, New Jersey, where Faye and her brother attended high school. Her mother encouraged education and wanted both of her children to learn as much as they could.




In 1937, when Faye was 18 years old, she had an experience that would change her life forever. She and her brother witnessed the fiery crash of the German passenger airship, the Hindenburg, and saw the burned victims who escaped. She felt powerless to help them and vowed that she would never again be unprepared when someone needed her help. It was then that she decided to become a nurse.
Education and Career
Faye graduated from the Ann May School of Nursing, Neptune, New Jersey, in 1942 with a diploma in nursing. The school was later renamed the Raleigh Fitkin-Paul Morgan Memorial Hospital School of Nursing. She could have worked as a nurse at this time, but she had a strong belief in the value of education and felt that nursing practice should be based on research rather than just hours of care. She continued her education from 1942 to 1944 at Rutgers University, New Jersey, where she studied chemistry. In 1945, she earned a Bachelor of Science in Nursing (BSN) from Teacher's College of Columbia University in New York City. During this time, Abdellah was the manager of a primary care clinic at the Child Education Foundation in New York City and also was the manager of the obstetrics-gynecology nursing floor at Columbia University's Presbyterian Medical Center. From 1945 to 1949, she was a member of the faculty of Yale University. It was while she was there that a very interesting event took place that influenced the rest of her career. In her position as graduate instructor, she was required to teach from the book, 120 Principles of Nursing Practice. This book was published by the National League for Nursing (NLN) in 1937 and was part of the curriculum. The students questioned the principles, and Abdellah could find no scientific basis for the guidelines. Because of her frustration, she gathered her colleagues in the university courtyard and burned the books. She later recalled that the dean required her to pay for the books, and it took her a year to do that while only being able to afford to eat peanut butter sandwiches. In remembering this incident, she did say that she has mellowed since then, but that sometimes you have to "create a revolution." She respected her students for questioning the scientific basis for procedures and spent the rest of her life questioning and researching the science behind nursing practice. She also said that this experience inspired her to study physiology for which she received a master's degree in 1947. She went on to receive a doctorate in education as well. With her education, she could have become a medical doctor, but she felt that nursing was the right profession for her because it was a caring profession. In 1949, Dr. Abdellah met Lucile Petry Leone, the founder of the Cadet Nurse Corps and later the first woman Assistant Surgeon General of the U.S. Public Health Service and Chief Nurse Officer. Because of Leone's influence, she decided to join the Public Health Service Commissioned Corps and spent the next forty-one years in their service. Her first few years there were spent performing studies and research in numerous hospitals to improve nursing practice. During the Korean conflict, Abdellah was on active duty as part of the Navy and worked with the Korean people as well as those in other countries, teaching them to deal with various public health problems. As a senior officer, she was able to advise and assist them in a number of studies. Her forty-one year career in the Public Health Service was filled with many achievements. She served as the Chief Nurse Officer and became the first nurse in any service to receive the rank of a two-star rear admiral. In her position as Deputy Surgeon General, she made changes in many vital areas of public health including those of drug addiction, alcoholism, AIDS, smoking cessation, violence, mental illness and hospice care. She was very interested in gerontological care and worked very hard to establish nursing home standards in the 1970s. After retirement from the Public Health Service in 1989, Dr. Abdellah founded the Graduate School of Nursing at the Uniformed Services University in Bethesda, Maryland, in 1993 and was its first dean. It was the only federal graduate school of nursing in the United States. In addition to her duties there, she conducted international workshops on nursing care and research. After more than 50 years of service to the government, Abdellah retired in 2002.
Honors and Awards
Dr. Abdellah's list of honors and awards is overwhelming. She has received over 70 honorary degrees and awards including the 1994 Living Legend Award given by the American Academy of Nursing. In 1999, she was inducted into Columbia University's Hall of Fame, in 2000, she was named to the National Women's' Hall of Fame and in 2012, was inducted into the American Nurses Association Hall of Fame. She continued to work well into her eighties, contributing to the body of nursing research and knowledge.
Nursing Theory
Dr. Abdellah's typology of Twenty-one Nursing Problems helped transform nursing from a disease centered to a patient centered profession. She conducted research and shared her knowledge through her teaching and writing. As an outgrowth of her theory, she is credited with making major innovations in nursing including developing the first nationwide tested coronary care unit and the Patient Assessment of Care Evaluation (PACE) system of standards for health care facilities. She also was instrumental in developing the diagnostic related groups (DRGs) that has become the standard coding system that helps reduce health care costs. In addition, her work is being used to develop an international classification of nursing practice in a way that will provide a unifying framework for nursing.
Publications related to Faye Abdellah