Find schools and get information on the program that's right for you.

Powered by Campus Explorer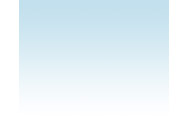 Dorothea Orem
Dorothea Orem was a leading nursing theorist of the 20th century. Her Self-Care Deficit Nursing Theory is used today as a basis for nursing curriculum, practice and research.
Early Life
Dorothea Elizabeth Orem was born on July 15, 1914, in Baltimore, Maryland, the younger of two daughters. Her parents were Benjamin and Adelaide Orem; her father was a bricklayer and her mother was a homemaker. She considered pursuing dietetics as a career but nursing won out. After graduating from Seton High School in 1931, Dorothea entered the Providence Hospital School of Nursing in Washington, D.C., where two of her aunts worked. They were both Daughters of Charity; one was a pharmacist and the other was a nurse who was supervisor of the operating room. Dorothea later cited her experience in the operating room as giving her the opportunity to see the whole picture of nursing in terms of organization and administration. Her sister Monica, after working in Washington for seven years, also spent her career in the medical field. She joined the Medical Mission Sisters and served in India for over 20 years as Sister Adelaide, working as a business manager of a hospital and teaching science in its nursing school.
Education and Career
Dorothea graduated from the Providence Hospital of Nursing in Washington, D.C., with a diploma in nursing in 1934. In 1939, she earned a Bachelor of Science in Nursing Education from Catholic University of America in Washington, D.C. Her early years in nursing were spent in a number of clinical specialties at Providence Hospital, Washington, D.C., and St. John's Hospital in Lowell, Massachusetts. From 1934 through 1939, she worked in the operating room, was an adult medical-surgical and pediatric staff nurse, an evening supervisor in the emergency room and even a biological technician. She also did private duty nursing in both the hospital and in homes. She taught biological sciences and nursing at the Providence Hospital School of Nursing in Detroit, Michigan, from 1939 through 1941.




After earning a Master of Science in Nursing Education from the Catholic University of America in 1945, she directed her career to teaching, administration and research. She was the director of the Providence School of Nursing in Detroit, Michigan, from 1945 to 1949. From 1949 to 1957, she worked for the Indiana State Board of Health in the Division of Hospital and Institutional Services where her purpose was to improve the quality of nursing in hospitals throughout the state. It was during these years that she began to develop her nursing theory and her definition of nursing practice. In 1959, her career took her back to the Catholic University of America where she served as an assistant professor until 1964, associate professor from 1964 to 1970 and as acting dean of the School of Nursing in 1965 and 1966. Over the years, Orem served as a nursing curriculum consultant for many different colleges and universities. From 1958 to 1960, she worked as a consultant for the United States Department of Health, Education and Welfare to upgrade practical nurse education. She helped publish Guidelines for Developing Curricula for the Education of Practical Nurses in 1959. From 1969 to 1971, she was the consultant to the Center for Experimentation and Development in Nursing at Johns Hopkins University and again to the Director of Nursing of Johns Hopkins University, Wilmer Clinic in 1975 to 1976.
Development of Theory Orem first began thinking of her theory as an answer to why people needed nursing. When she entered nursing in the 1930s, nursing was an ill-defined profession. Her goal was to improve the quality of nursing and provide a framework for nursing practice. Her book, Nursing: Concept of Practice, was published in 1971 and revised numerous times as she continued to refine her theory. In 1973, she edited several texts including Concepts Formalization in Nursing: Process and Production. Later Life Orem received many honors and awards for her lifetime of achievements. Included are numerous doctorate degrees, the 1980 Catholic University of America Award for Nursing Theory and induction as an Honorary Fellow of the American Academy of Nursing in 1992. The International Orem Society for Nursing Science and Scholarship was formed in Missouri in 1991 to preserve and facilitate the understanding and use of Orem's Self-Care Deficit Nursing Theory (SCDNT). In 2005, she deposited all of her papers and audiovisual materials concerning her life and work into the Dorothea E. Orem Collection at the Alan Mason Chesney Medical Archives, an archival repository at the Johns Hopkins University School of Nursing and formally donated them in 2007. After her retirement in 1984, Orem continued her work as a consultant and lecturer and still continued to work on her theory. She moved to Skidaway Island near Savannah, Georgia, where she died on June 22, 2007. Former students and colleagues remember her as someone who inspired them and made her theory exciting and usable. Publications related to Dorothea Orem